We all want to become better. It's a natural desire that helps us to change and become more intelligent, know more and be able to achieve our goals. That's why so many people are fond of self-development and spend a lot of time reading books and improving their bodies.
However, not only reading and sport can help us become better. There are some habits that we should get to improve our lives and become better. We should make lots of changes in our eating habits, lifestyle and so on.
It's important to understand, that big changes don't happen overnight. It's a long process that demands a lot of effort. However, the combination of little changes can change the situation completely. That's why today, we have decided to provide you with the following information. Below you can see a list of small changes that will improve your life.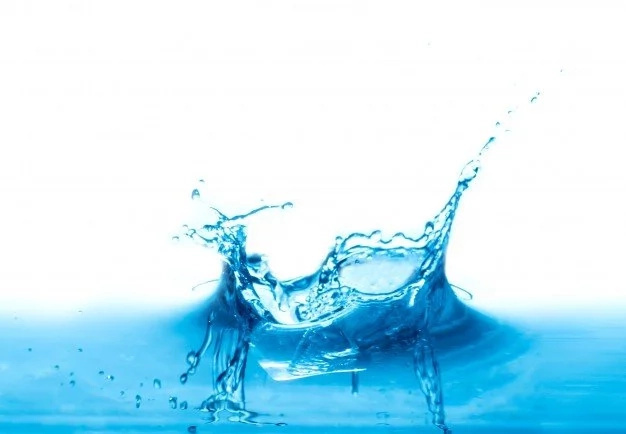 #1 Water
You should drink one or two glasses of water in the morning on an empty stomach to hydrate your body and help all the systems wake up. At night, we lose lots of water while breathing. That's why this morning procedure is so important.
#2 Vegetables
It's important to add more green and leafy vegetables to your daily meal plan. For example, parsley contains three times more vitamin C, than lemon. Some of these veggies have healing properties and contain lots of beneficial properties for our health.
READ MORE: We really fall in love with 3 people during our lifetime
#3 Eating
While eating you shouldn't eat too quickly. You should chew your food slowly and carefully. Try to feel all the tastes of all the foods that you have on your plate. In this way you won't overeat and will improve your digestion.
#4 Hunger
Many people start eating because it's time to have a meal. It has turned into a habit. However, in order not to gain weight and prevent problems with digestive system you should have your meals only when you feel that you are hungry.
#5 Healthy snacks
Many people think that if they have healthy breakfast, lunch and dinner, they can eat something unhealthy as a snack. However, such a habit can cause weight gain and problems with digestion. That's why make sure that your snacks a healthy and nutritious. It can be an apple, nuts, pears, bananas and so on.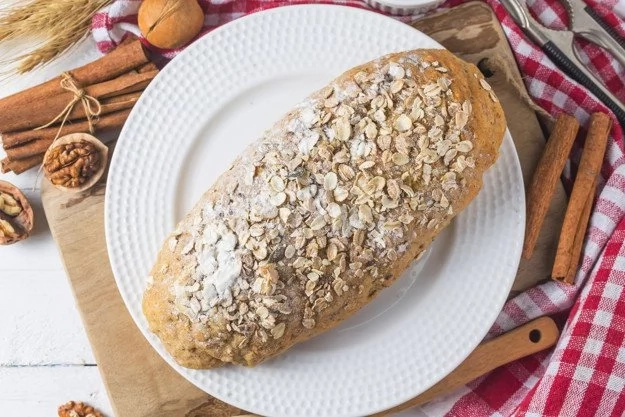 #6 Flour
You should replace white flour with whole grain flour. Today, it's rather hard to believe that it can be beneficial since every day we read and hear about harm of cookies, biscuits and other bakery. However, whole grain flour contains fiber, B vitamins, and a number of other elements.
#7 Breathing
The way you breathe while eating is important for your health. You breathing should be deep and calm. In this way you won't overeat, your digestive system will work much better and your body will absorb the nutrients faster.
#8 Lunch
We all are used to think that breakfast is the only one meal we should never skip. However, lunch is your major meal. You metabolism works the best at this time of the day, so your body will absorb the food you eat much better and you won't gain excess weight.
#9 Junk food
Some people don't maintain any healthy diets and sometimes eat some junk foods. However, the best thing will be to eat such food in the morning. In this way you won't gain excess weight.
#10 Ice cream
We all like ice cream. This delicious dessert helps us forget about bad mood and feel much better. However, if you are an ice cream lover, it's better to replace store-bought dessert with a homemade one.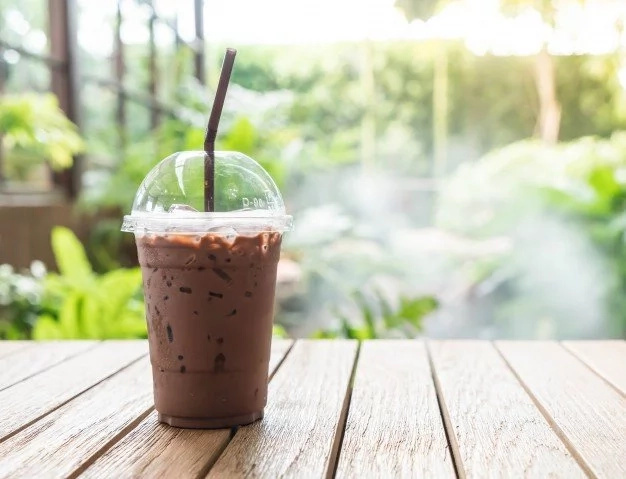 #11 Don't eat before the bedtime
You should eat your last meal four hours before the bedtime. Your entire body should have a rest at night, otherwise it will turn all undigested foods into excess fat, acne, and different health problems.
#12 Plank
We all are busy and very often have no time to attend the gym. However, you can replace all the exercises you can perform at the gym with a simple plank and its variations. This exercise targets different muscle groups, takes small amount of time and doesn't demand a lot of space. In this way you'll get a stronger and slimmer body.
#13 Stairs
If you have no time to attend the gym, there are other ways to stay slim and healthy. You don't even need to find additional time for it, just use stairs instead of the elevator and the results will impress you.
#14 Walk
Walking is a great way to lose weight and improve the work of your cardiovascular system. That's why it will be great to go not to the nearby subway station but to the next one, which is closer to your job.
#15 Active leisure
We all like to spend time with our friends. However, as a rule we meet in different cafés, restaurants and stuff like that. To stay healthier and get much brighter memories it's better to choose skates, bicycle, or bouncy castles.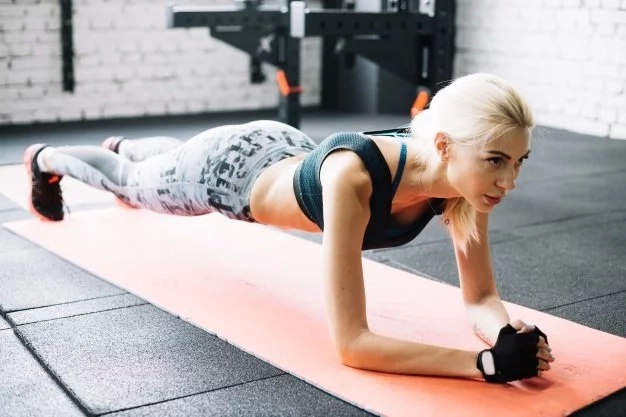 #16 Go for a walk
It's a great habit to go for a short walk after dinner. 15-30 minutes will be enough. In this way you'll improve the work of your metabolism. Besides, such walks help to relax and as a result you'll sleep much better.
#17 Sweat
It may sound strange, but you should sweat every day at least for half an hour. Cardiovascular exercises will help you to do it. In this way you'll cleanse your body from inside, burn calories and get rid of excess weight.
#18 Say no to goals
Yes, we are used to think that only having some goals we can achieve desirable results and become better. However, we recommend you to forget about goals and just enjoy physical activity. In this way you'll get the results, since sport always brings effect, and won't feel tired.
#19 Yoga
We all are familiar with the benefits of yoga. You can perform yoga even without the help of instructor. You can find some You-Tube channel and try several asanas before the bedtime. It will help you relax after a hard day and sleep better.
#20 Be grateful
You should thank your body in your mind for the things it does for you and admire your reflection in the mirror every day. Just love yourself and very soon you'll see first changes in yourself.
READ MORE: 8 Indian secrets for healthy and luxurious hair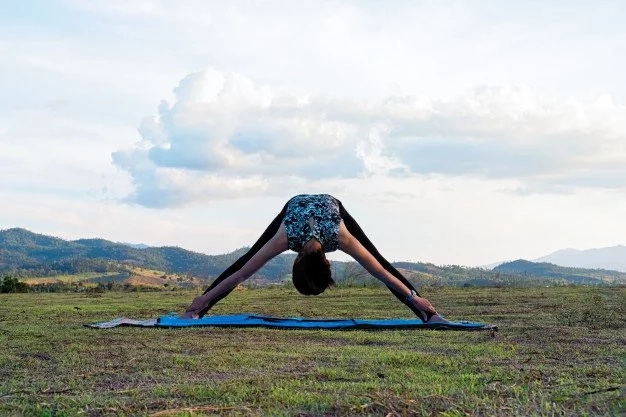 #21 Compare
Many women are used to compare their bodies with the bodies of gorgeous girls form the Instagram and fashion magazines. It's a big mistake. You should compare yourself and your body with your yesterday's condition.
#22 Go to bed earlier
You should go to bed one hour earlier than you are used to do it. The best thing will be to fall asleep at 22:30. In this way your body will produce melatonin, a hormone that protects us from stress.
#23 Finish all your work timely
You should finish all your work before the sunset. You should also learn to enjoy the processes that aren't connected with your goals at work and study. Life is what happens with us now, while we are thinking about our past and future.
#24 Your time in front of the screen
Today, many people lead a sedentary lifestyle which is extremely harmful for their health and leads to weight gain and health problems. The time, we spend in front of the screen is harmful both for our eyes and bodies. That's why you should download some app, for example, Moment, that will control the amount of time you spend sitting in front of the screen.
#25 Read
As a rule, people spend their free time listening to music, watching TV shows and stuff like that. However, it will be much better to read at least three pages of a good book every day.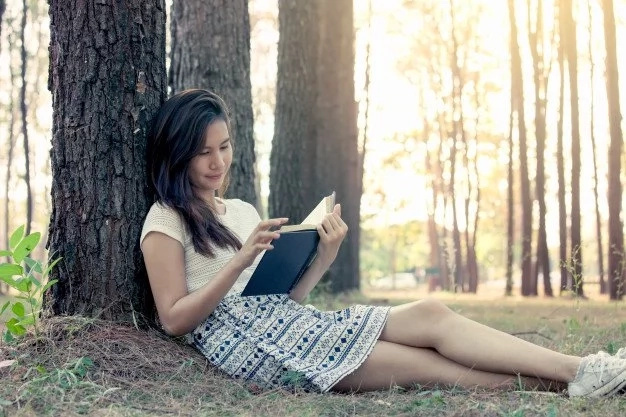 #26 Take a bath
Sometimes we feel really tired after a hard day at work. To get rid of this condition you should take a bath with essential oils. Lavender oil, patchouli oil and some others will be perfect for this case.
#27 Meditate
When you wake up, it's very important to start your day properly. Only in this way you'll have enough energy and will be able to work the whole day. That's why the best thing will to meditate as soon as you wake up.
#28 Wake up earlier
We all like to spend some more time in our beds in the morning. However, it will be much better to wake up 20 minutes earlier and perform stretching. In this way you'll get enough energy for the whole day.
#29 Self-development
It's very important to develop your inner world and become more intelligent. You can combine all this stuff with entertainments by attending museums and going to the movies every week.
#30 Laugh
Laughter is an important part of our lives. It makes us feel much better and reduces stress. That's why you should laugh every day. Spend time with people with great sense of humor, watch funny shows and read funny books. Very soon you'll notice positive changes in your life.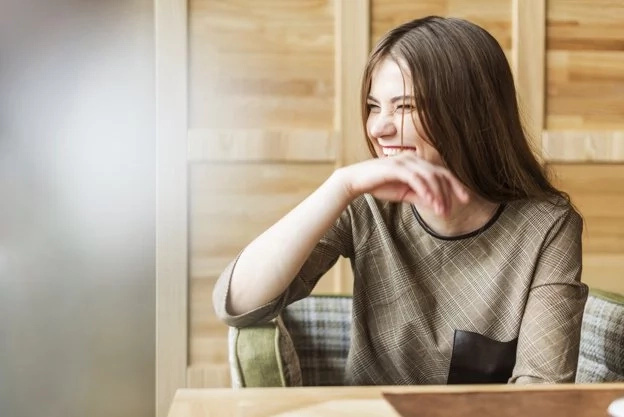 #31 Say thank you
You should be grateful. Say thank you to people around you. Thank the salesmen, waiters, friends and others. Make people around you smile, lift their spirits, and you'll be happy too.
#32 Compliment
As we have already mentioned, just make people around you a little happier, and they will make you happy too. Compliments are a great way to lift one's spirit. So compliment other people and become happy.
#33 Learn to say no
Very often people can't say no being afraid to offend someone. That's why they make something they don't like very often. So you should be able to say no if you don't want to do something and not to feel guilty. It's completely OK.
#34 Learn to refuse
Our time is the most precious thing we have. That's why you shouldn't spend it on things that don't bring you joy and benefits. You should learn to close a boring book, turn off a stupid movie, and say goodbye to people who don't inspire you.
#35 Jokes
We are surrounded by different people who have different characters. That's why it is important to learn to feel comfortable in the society and interact with it. That's why when someone tells you something rude or strange, you should learn to make up jokes instead of looking for the reasons to get offended.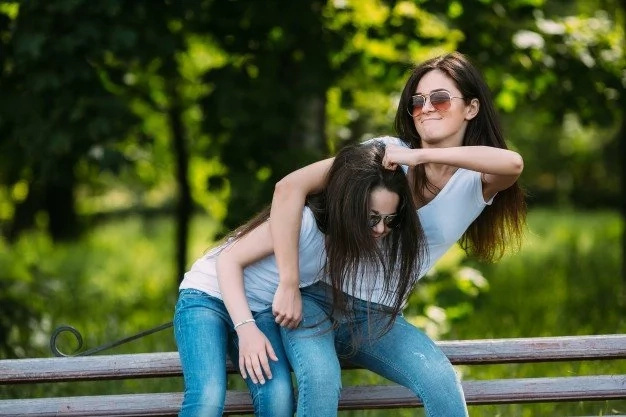 #36 Learn to reduce stress
Our lives are full of stressful situations that make us feel exhausted. Stress leads to a number of health problems and ruins our lives. That's why it is important to learn to get rid of it. For example, when you feel stressed out you can relax your belly and cheekbones. You can also try many other methods like meditation or yoga.
#37 Flaws
Of course, nobody likes conflicts and quarrels. We all want to live in peace with our close people. That's why many people have learnt not to pay attention to other people's flaws. However, if you still should notice them, it's better to do it smiling and being calm. After all, everyone is far from being perfect.
#38 No excuses
You should never excuse and explain the situation until someone asks you, otherwise other people will think that you are guilty. If you haven't done anything awful, be confident and stand for your points of view.
#39 Cuddles are important
It's important to express your love and care to your close people. And one of the best things to show it is to hug them. Besides, it's a well-known fact that just eight hugs a day will make you happy.
#40 Be kind
Our world is filled with evil people who don't know what love and care are. That's why it is important to stay kind, honest and sincere. In this way you'll make yourself and people around you happier.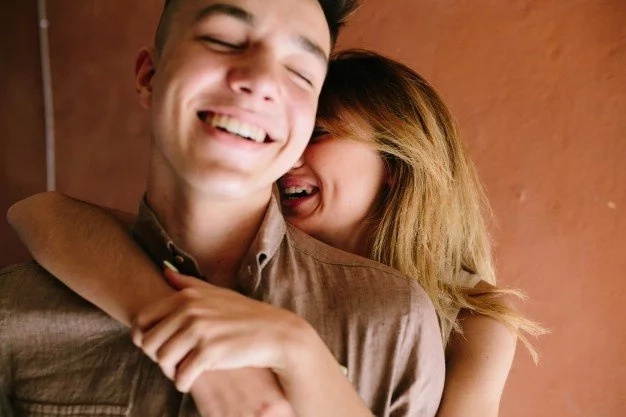 READ MORE: Only couples who are in love will do these 6 things
The BetterMe Team wants you and those close to you to live a healthy, happy life! Your health is a valuable thing; look after your body and your mind so that you can live your life to the fullest – Remember you only get one!
Please share this with your friends and family and let us know what you think in the comments below.
This article is solely for informational purposes and is not intended to provide medical advice. BetterMe doesn't take responsibility for any possible consequences from any treatment, exercise, diet, application of medication or any similar action which results from reading or following the information contained in this article. Before undertaking any course of treatment please consult with your physician or other health care provider.
Share on Facebook