We all want to be happy. It's a common need for everyone. Some people do their best to earn money, others are looking for a true love. Everyone has their own idea about what the happiness is. However, very often people don't see that they are already happy.
Health is the main thing for everyone. Only being healthy we can live fully and be happy. As a rule, people understand this simple truth only when they get some diseases. Then they start taking care about their body.
Today we have prepared something special for you. Below you'll find 21 simple habits for a long and healthy life. It is important to take care of your health always, even if you feel great. In this way you'll prevent various diseases and stay young and healthy for a long time. Let's start.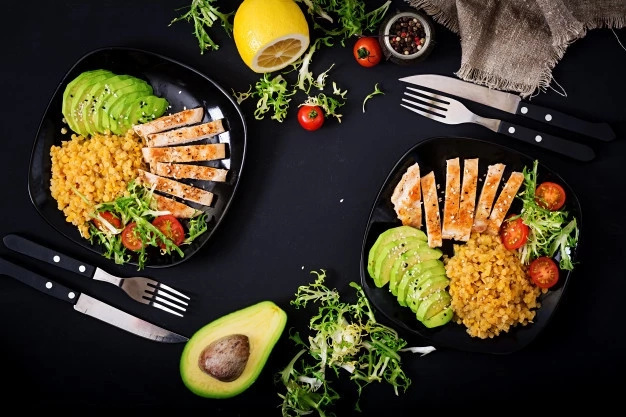 #1 Simple and healthy foods
Your dieting is extremely important for your health. That's why you should eat simple and minimally processed foods. Veggies, fruit, different kinds of meat, dairy, eggs, and many other foods will provide you with necessary nutrients, and help to stay healthy and energized.
#2 Pay attention to colors
Of course, it doesn't mean that you can eat large portions of different foods at every meal. You still should eat 4-5 times a day with small portions. However, it is more important to pay attention to the colors on your plate. Yellow, green, and red, fruit and veggies will provide you with necessary elements for your health.
READ MORE: The advanced 7-minute workout for your whole body
#3 Veggies are important
Fresh vegetables are not just tasty foods. They are packed with fiber, various vitamins, and minerals. Eating them regularly you'll be able to prevent diseases, excess weight gain, and problems with digestive system.
#4 Freeze your food
Freezing your foods will help you to save your time, money, and get lots of benefits for your health. That's why, if your fridge is packed with some extra veggies and fruits, you can dice them, pack into Ziplocs, and place them in the freezer.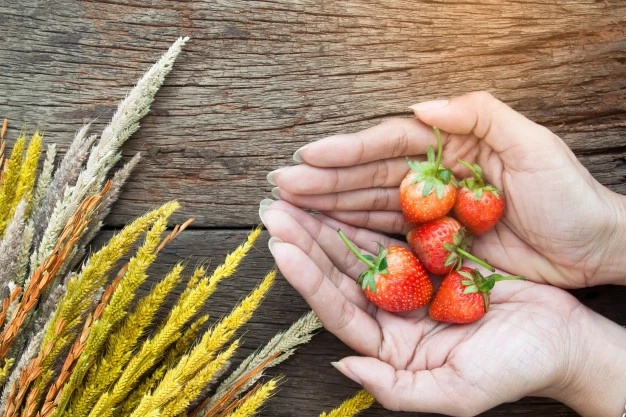 #5 Snacks are beneficial
Very often people skip their snacking in order to consume fewer calories and slim down. However, it is a mistake. It is highly important to have at least two healthy snacks a day. In this way you won't overeat throughout the day and will stay healthy. Fruit, salads, berries, nuts, and many other healthy foods will be great for this case.
#6 If you eat out, then eat smart
Not all people cook their meals on their own. Sometimes, we all eat in some restaurants or cafés. In this case it is important to be careful and not to overeat. Make sure that the dressing for your salad is made of healthy ingredients. Don't eat those free bread sticks, and it's better to skip dessert.
#7 Warm drinks
You should start your day with warm beverage. It will help you to improve the work of your digestive system, boost metabolism, and improve blood circulation. A cup of warm green tea or just a glass of warm water will be perfect for this case.
#8 Start your day with foods, rich in protein
Protein is essential for your body. It keeps your bones, muscles, hair, and skin healthy. However, it also reduces hunger and helps you to stay full longer. That's why it is better to start your day with foods rich in protein. Yogurt, eggs, protein powder shake, and many other foods will become a perfect breakfast.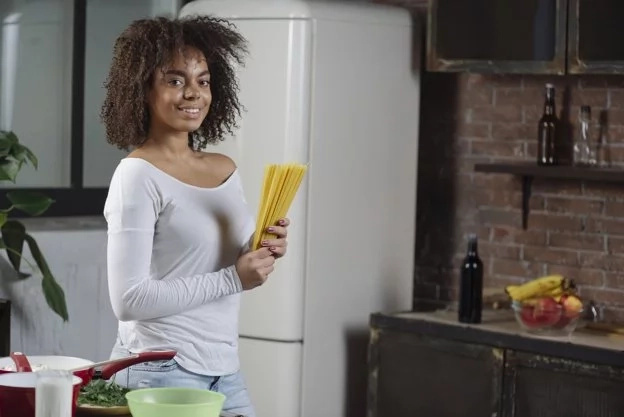 #9 Eat slowly
You may be surprised, but it turned out, that the slower you eat, the better it is for your health. When you eat your meal slowly, your mind understands that your body is already full, and in this way you can reduce your hunger. This trick will help you to eat less and not to feel hungry.
#10 Create a sleep schedule
We all should sleep at least 7 hours a day. However, it is also important not to sleep more than 8 hours. Oversleeping is also harmful for you, since you'll feel lethargic and weak. That's why it is better to stick to some sleeping schedule. You should go to bed and wake up at the same time.
#11 The environment is important
Today, there are many people who suffer from trouble sleeping. There are some tricks that can be really helpful in this case. Make sure that your bedroom has a cool temperature. Place your phone and computer as far as you can, and minimize the amount of light in your room.
#12 Don't go to bed being hungry or too stuffed
If you go to bed hungry or stuffed, you won't have a good rest. You'll just destroy your sleeping schedule and will be tired and sleepy during the next day. So, the best thing will be to have your dinner 2-3 hours before going to bed. You should also avoid fatty and heavy meals.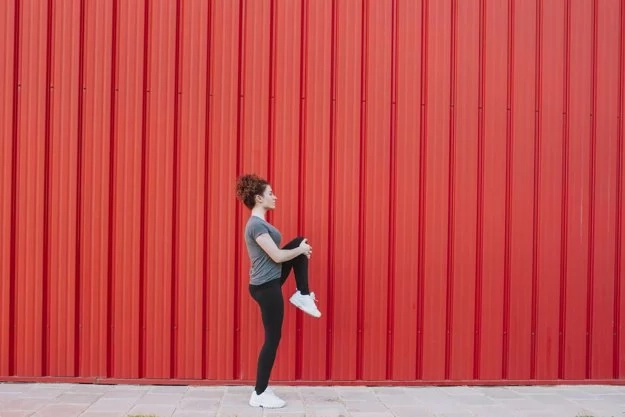 #13 Daytime naps should be limited
Very often, we feel tired during the day. That's why many people take daytime naps to get more energy. However, it is important not to oversleep. Long naps will ruin your sleeping schedule. That's why if you feel tired at the daytime, it's better to sleep just for half an hour. It will help you stay energized and healthy.
READ MORE: A no-gym workout plan for 10 weeks that can help reduce fat
#14 Keep moving
Today, there are thousands of people who lead a sedentary lifestyle. They work at the offices and don't move for a long time. Such inactive life is extremely harmful for our health. That's why you should make small pauses during your work, and walk for 1-2 minutes every hour. This small habit will help you stay healthy.
#15 Create a workout schedule
It is always better to plan something before doing it. So, you should schedule your workouts in advance. This trick will help you to start performing physical exercises and make a habit of them.
#16 Don't overdo
Of course, physical exercises are important for your health. However, you shouldn't overdo them since it's also harmful for your health. Let your body have a rest and recover after workouts. If you exercise every day for two hours, very soon you'll get some health problems. Training 3-4 times a week will be perfect for you.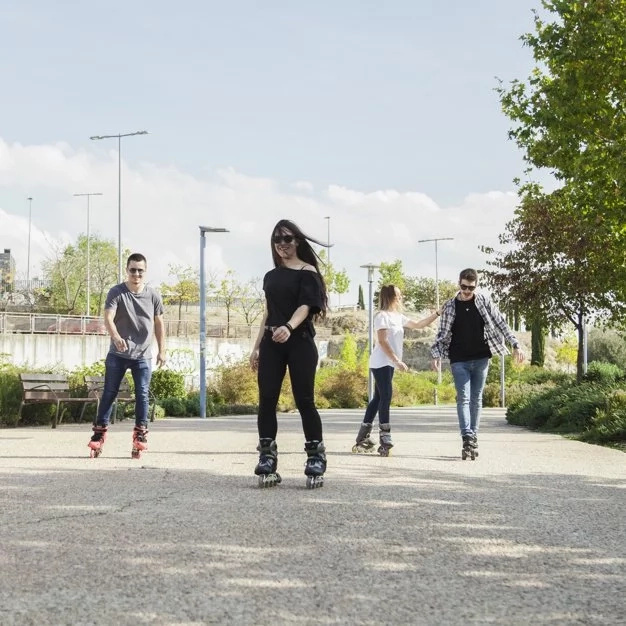 #17 Stay active outside the gym
Yes, going to the gym is important for your health. However, after some time you can get bored and lose motivation. That's why you should change the environment from time to time. Try to get out into nature. Play some games with your friends, or just go for a walk. Stay active and in this way you'll be healthy.
#18 Try lifting weights
When people want to lose weight and become healthy, they usually prefer cardio workouts. Yes, these exercises are effective, they help to burn calories, lose weight, and improve the work of our heart. However, you should also try some strength exercises with weights. They will tone your muscles and improve the work of your metabolism.
#19 Get a company
Sometimes we all can feel too tired to perform some exercises, or just can't stand up and do something. That's why it is a good idea to join a class or ask your friend to train with you. In this way you'll get enough motivation to work.
#20 Cheat, but don't give up
Weight loss is a rather hard process. It's rather difficult to maintain a new diet and perform new exercises. That's why it is completely OK to make mistakes, no one is perfect. If you have eaten something harmful or haven't performed some workouts, don't get upset and don't give up. It's OK, just start again tomorrow.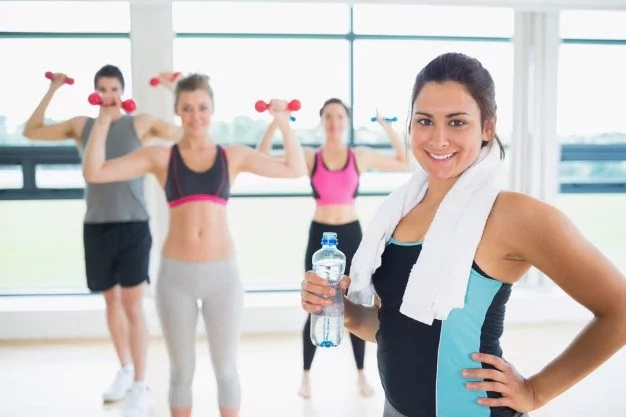 #21 Ignore the scale
Yes, it is important to keep your weight in check. However, you should remember, that although we lose excess fat, we gain muscle mass, so that number isn't an indicator of your weight and health
So, such small changes in your lifestyle can help you stay healthy. The food, you eat, quantity of sleep, the level of physical activity, and many other factors are important for your well-being. Just make some effort to make your life happy and healthy.
READ MORE: Woman reveals how she lost an incredible 150 lbs - along with her jealous boyfriend who wanted her to stay overweight
The BetterMe Team wants you and those close to you to live a healthy, happy life! Your health is a valuable thing; look after your body and your mind so that you can live your life to the fullest – Remember you only get one!
Please share this with your friends and family and let us know what you think in the comments below.
This article is solely for informational purposes and is not intended to provide medical advice. BetterMe doesn't take responsibility for any possible consequences from any treatment, exercise, diet, application of medication or any similar action which results from reading or following the information contained in this article. Before undertaking any course of treatment please consult with your physician or other health care provider.
Share on Facebook